Die-cut components
In addition to its expertise as a manufacturer of technical adhesive tapes, GERGONNE has more than 60 years of experience in the manufacture of adhesive components and more specifically in the manufacture of technical adhesive die-cuts, making the company one of the leaders in Europe in its field of activity.
ISO 13485 certified and equipped with strong development capabilities (laboratory, design office, prototyping unit, regulatory affairs), the company offers real support to the customer to help him develop the product adapted to his needs:
definition and selection of raw materials
definition of the part presentation, to allow a manual or automatic use (automatic assembly machine)
definition of the manufacturing process
The company masters in ISO-8 condition the following skills: coating, web die-cutting, printing and rotary die-cutting.
Its rotary die-cutting machines allow the manufacturing of complex parts integrating up to 18 materials and 8 synchronized tools in the same process, but also :
primary packaging in line by cold or hot sealing (for products to be sterilized)
positioning of pads or components (island placement)
vision control, automated defect ejection
rotary heat sealing or flat sealing
perforation
To prototype and develop products in the best conditions, GERGONNE also has a test center outside the clean room equipped with the following means: rotary line (tooling compatible with our machines available in the clean room), digital plotter cutting (without tooling), continuous laser die-cutting (without tooling).
Semi-finished parts in rolls
Semi-finished components delivered in rolls for automated processes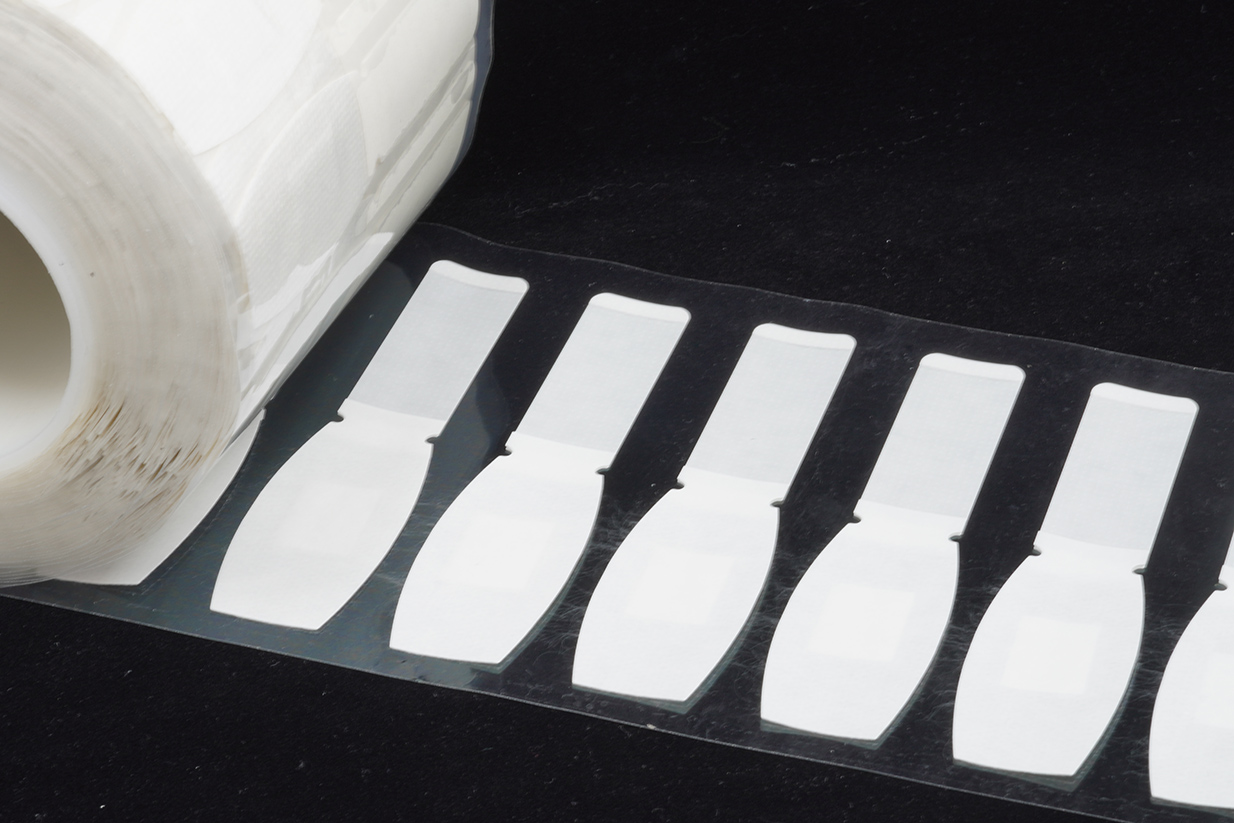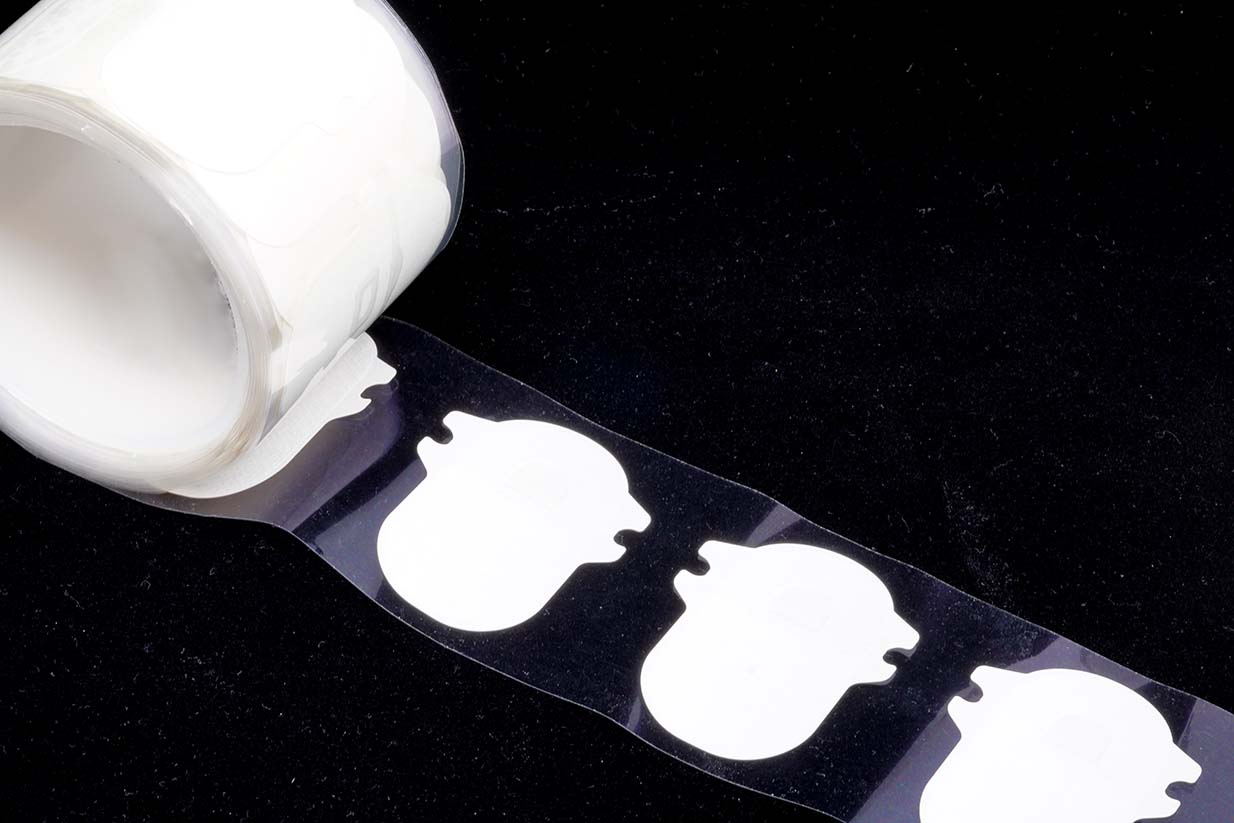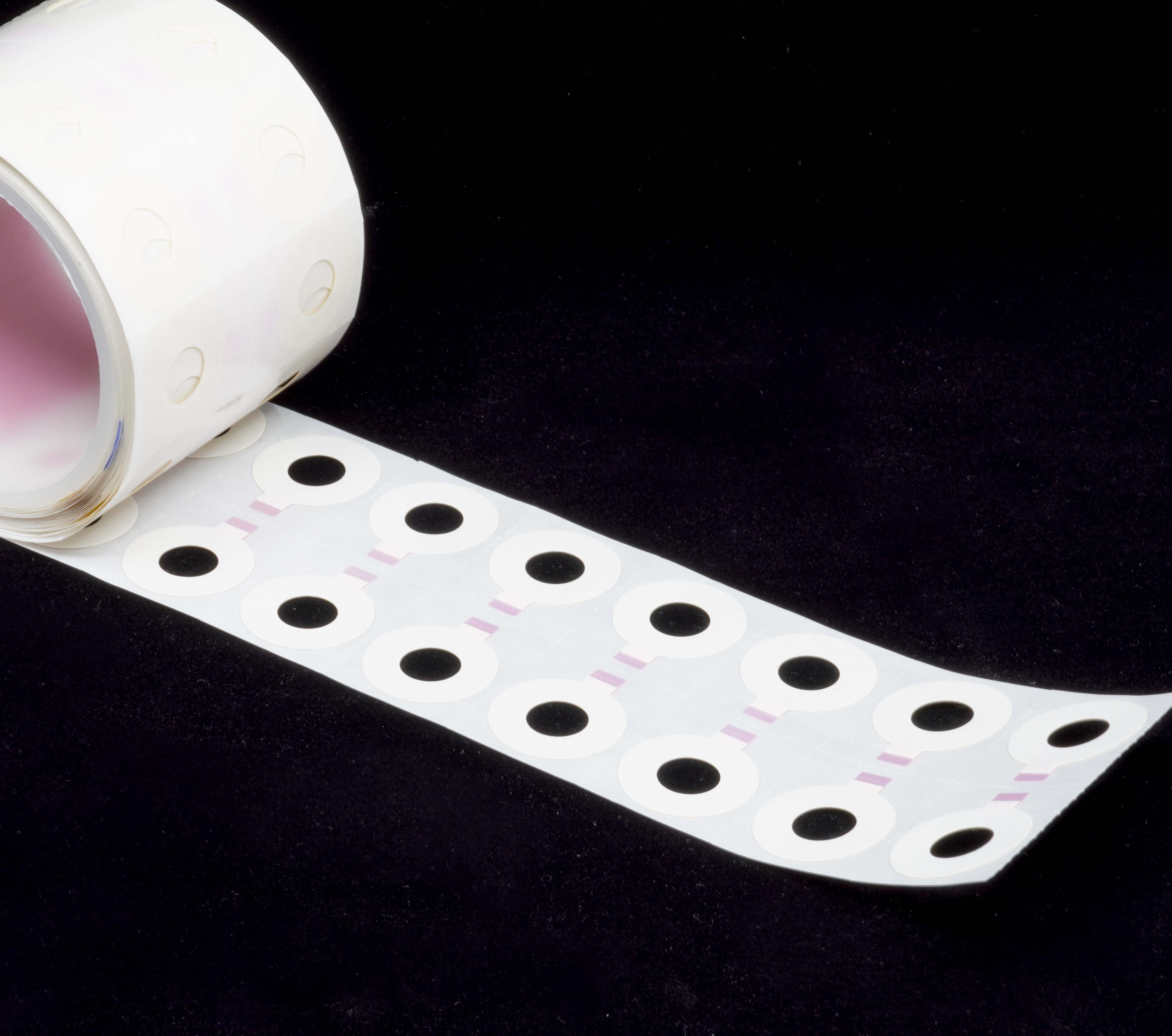 Unitary parts
Medical parts manufactured by the unit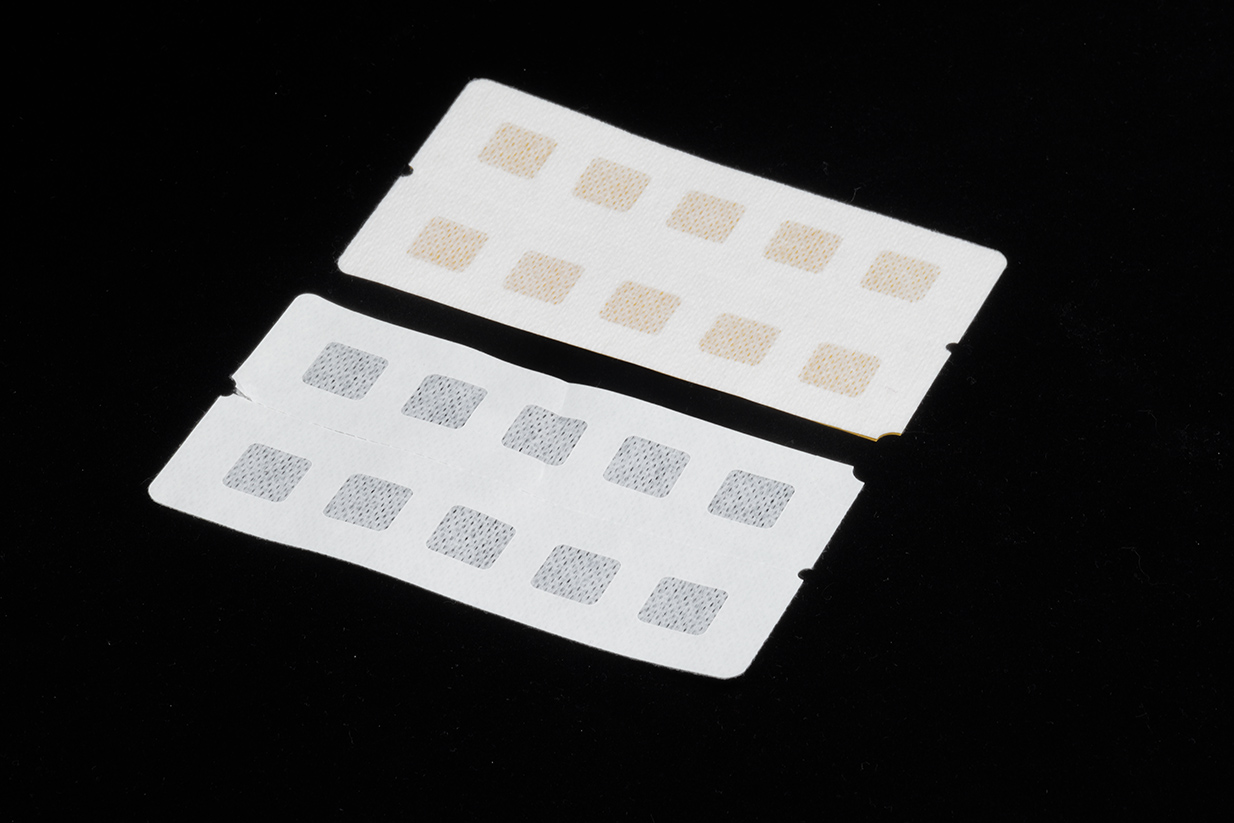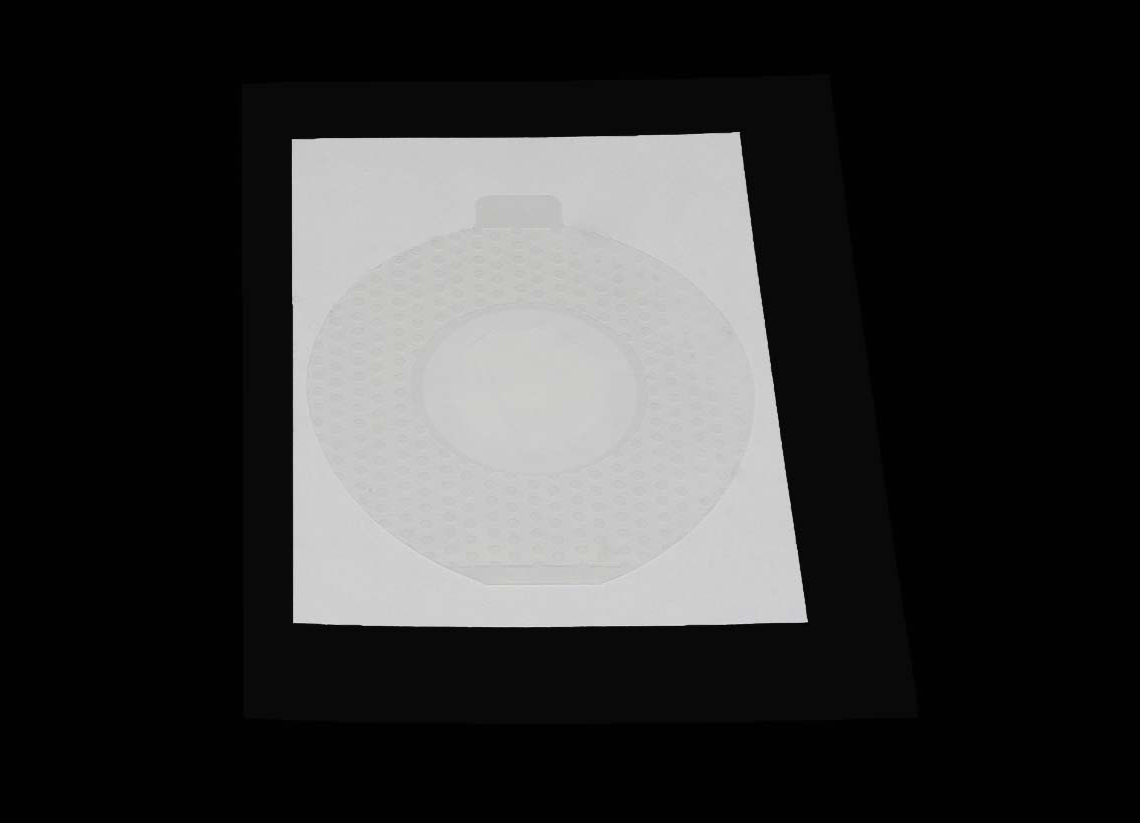 Parts with primary packaging (non-sterile)
Available in sterile version for devices compatible with ethylene oxide sterilization