Medical polyurethane films
As a medical PU film manufacturer, our know-how is not limited to the manufacture of medical grade adhesive tapes. We also manufacture highly vapor permeable medical polyurethane films (medical PU film).
Biocompatible and produced in an ISO8 clean room, GERGONNE polyurethane adhesive films meet the requirements of the most demanding medical applications such as chronic wound dressings, frame dressings, catheter holding devices and many others.
Resulting from more than 10 years of development, the medical grade PU films proposed by GERGONNE have the highest performance on the world market in terms of the essential features expected by the medical sector:
a very high breathability (water vapor permeability - high MVTR films)
a water and bacterial barrier to protect wounds from external contamination
a high quality matte appearance for more discretion
a low friction coefficient
These medical PU films are available in several colors and on different carriers.
All our medical PU films are listed in our ADHECARE range. However, if your project requires a specific development, a tailor-made solution can be studied. 
Transparent PU film
Transparent polyurethane films available on different carriers, in various thicknesses and with different technical characteristics (MVTR, elongation etc.)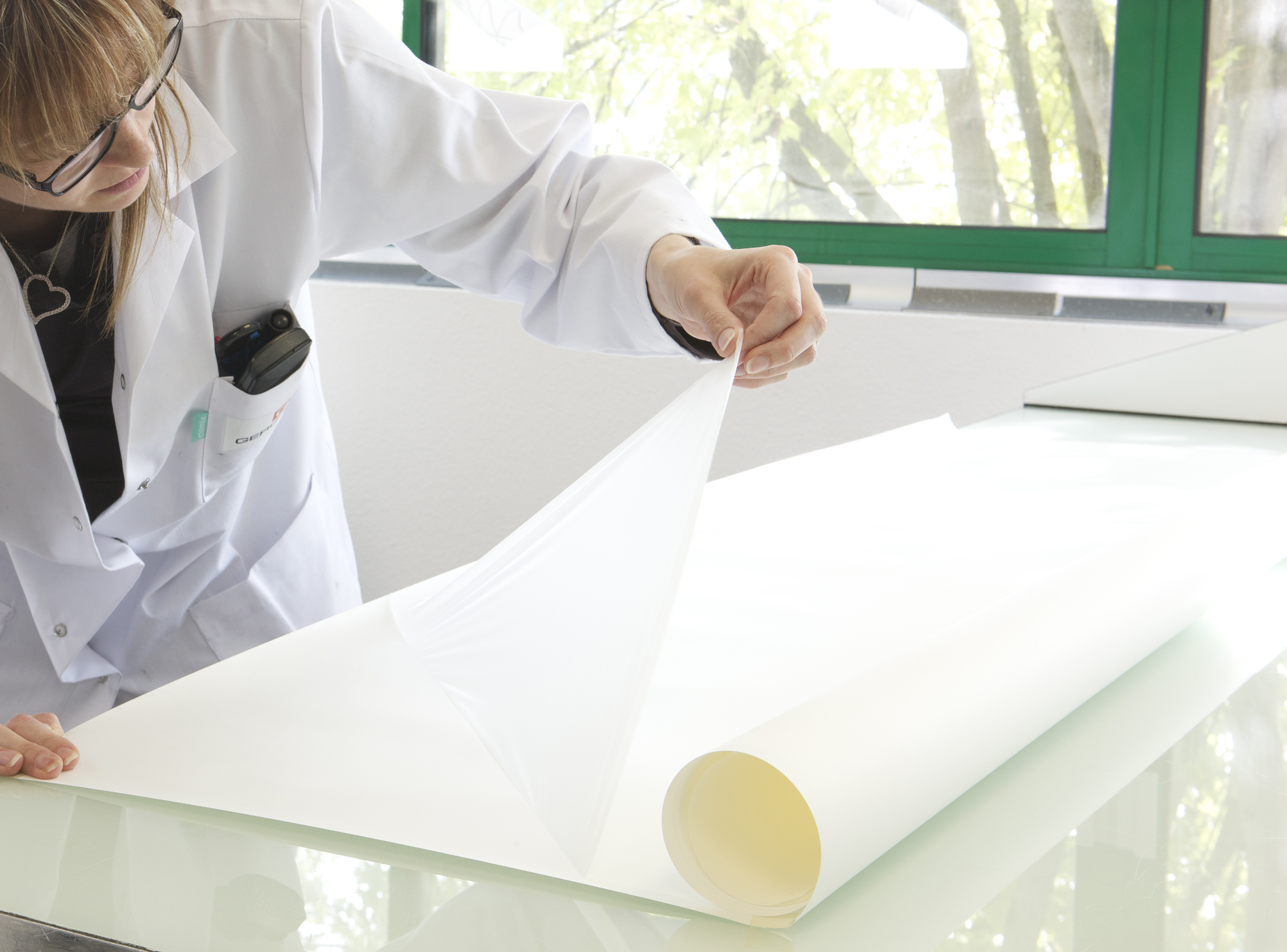 Skin colored PU film
Skin colored polyurethane films available on different carriers, in various thicknesses and with different technical properties (MVTR, elongation etc.)