Laminating
We have been laminating materials with adhesive tape for over 50 years !
We mainly work with flexible materials (and therefore available in rolls), but also sometimes rigid materials (available in sheets).
The material can be provided by the customer or purchased by Gergonne.
In both cases, we have the ability to make it self-adhesive by choosing the right adhesive tape for your application, and this for a width of up to 2100 mm. Adhesive lamination can be done on one side or on both sides. We also have the possibility to slit, according to your needs.
The laminated materials are either shipped directly to our customers or converted in our die-cutting workshops.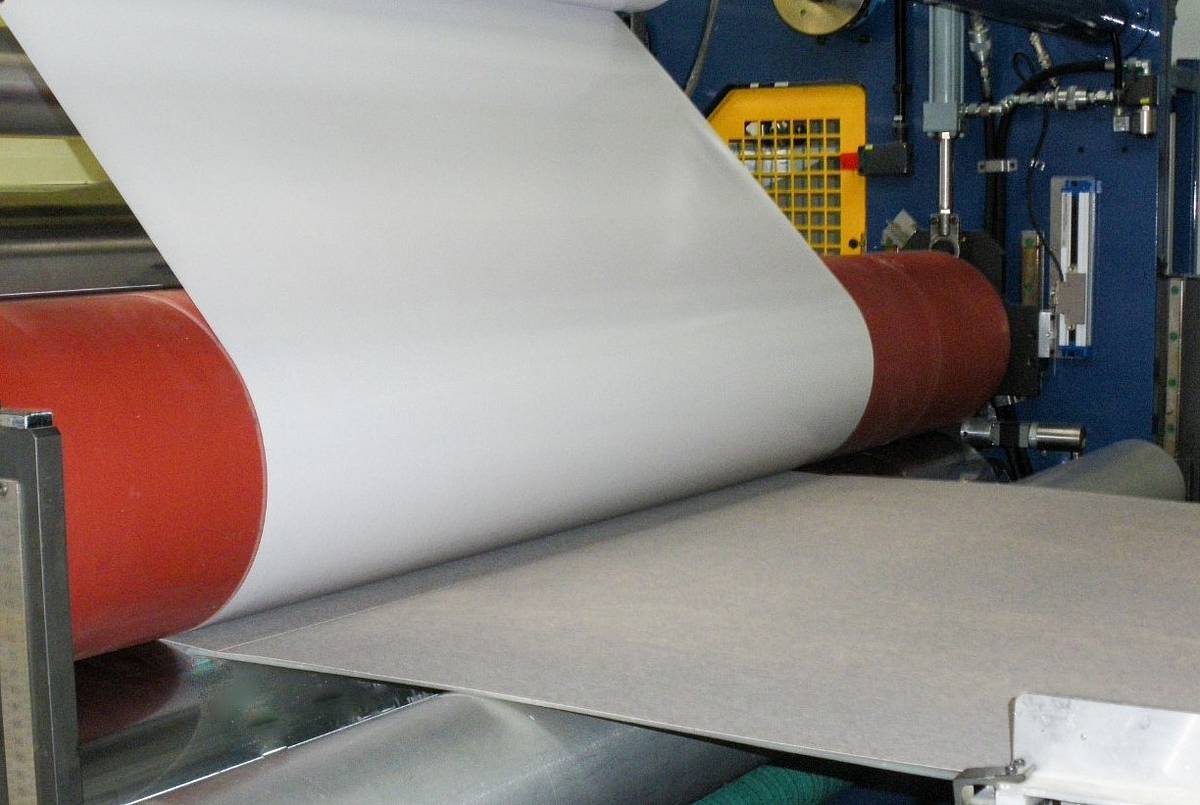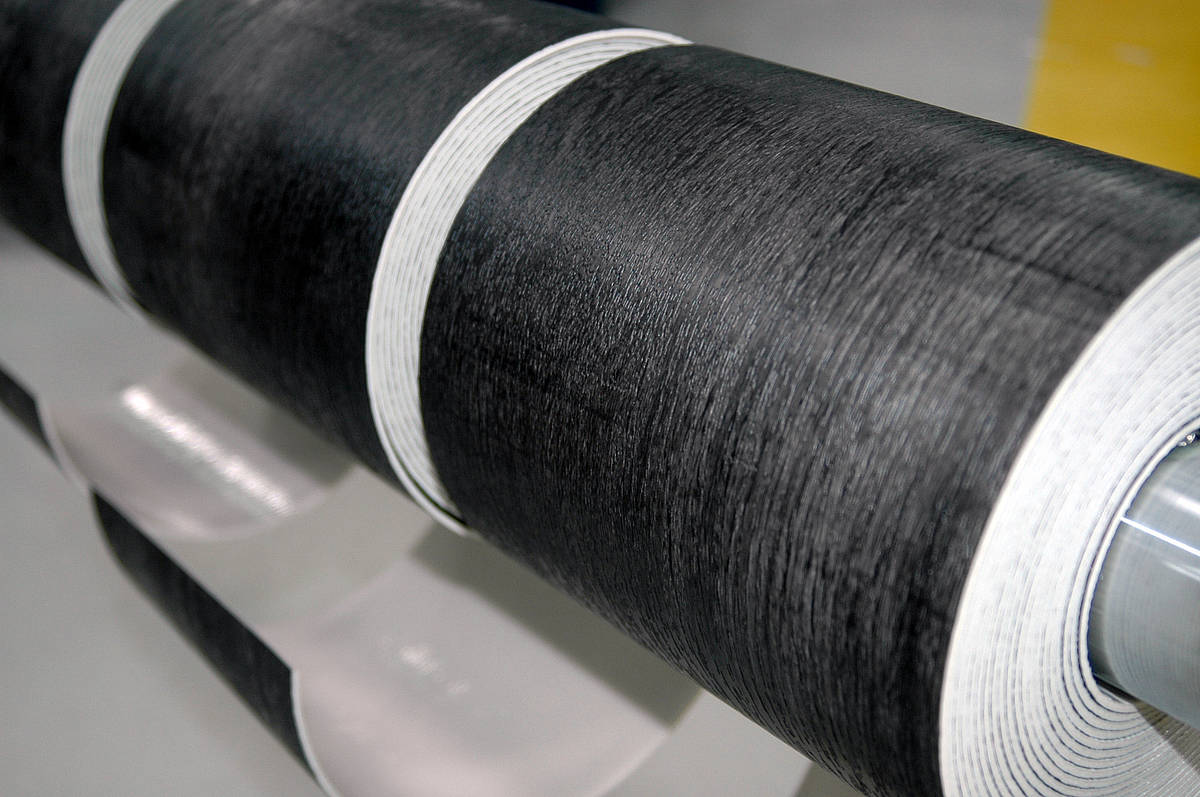 Flatbed die-cutting
Flatbed die cut adhesive tapes (hollow-punch die-cutting) is a strong and historical know-how of our company. This technology is mastered by all our subsidiaries.
With moderate tooling costs, flat die-cutting makes it possible to produce small, medium or large series.
We have expertise in total die-cutting or kiss-cutting. This last configuration allows us to present the parts in rolls, or individually with a tab, in order to facilitate the gripping of the parts by our customers.
The shelling of the holes, as well as the peeling (the action of removing the material around the parts) are carried out by us for most of the projects.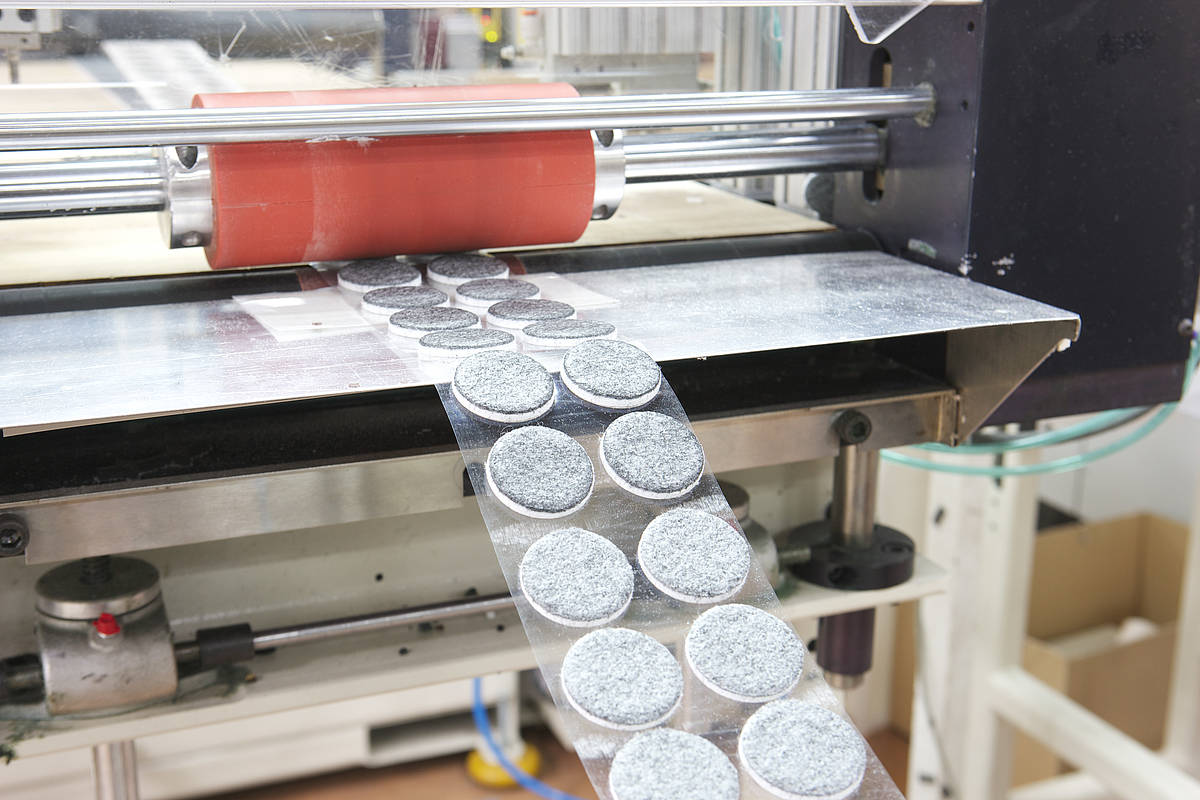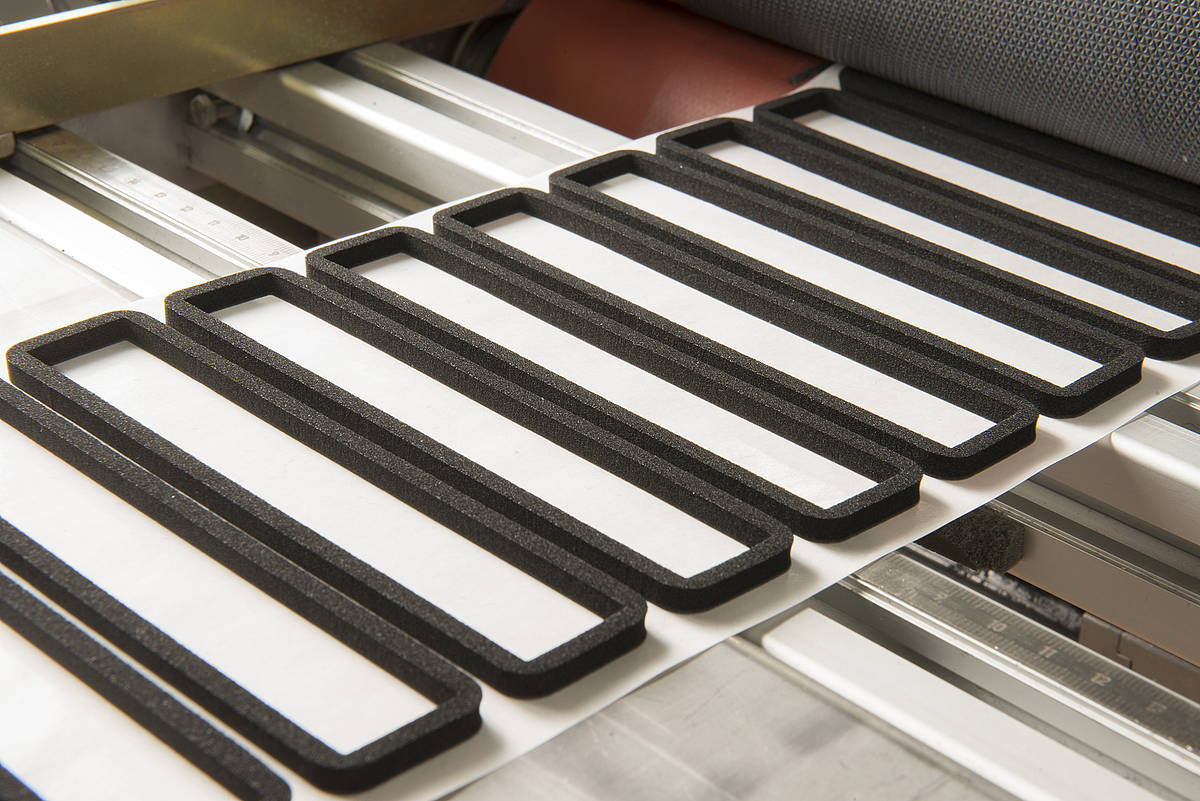 Rotary die-cutting
GERGONNE has been a specialist in rotary die cut adhesive tapes for many years and has a large number of state-of-the-art machines with more than 15 machines.
Very complementary to flatbed die-cutting, rotary die-cutting allows the manufacture of more complex parts (up to 12 materials and 5 tools in the same process), more advanced in-line controls (unit control by camera) and higher production rates on very large series.
As an adhesive tape converter GERGONNE has the particularity of being able to upgrade or modify its machines to meet very specific problems raised by its customers and to provide high quality die cut adhesive tapes.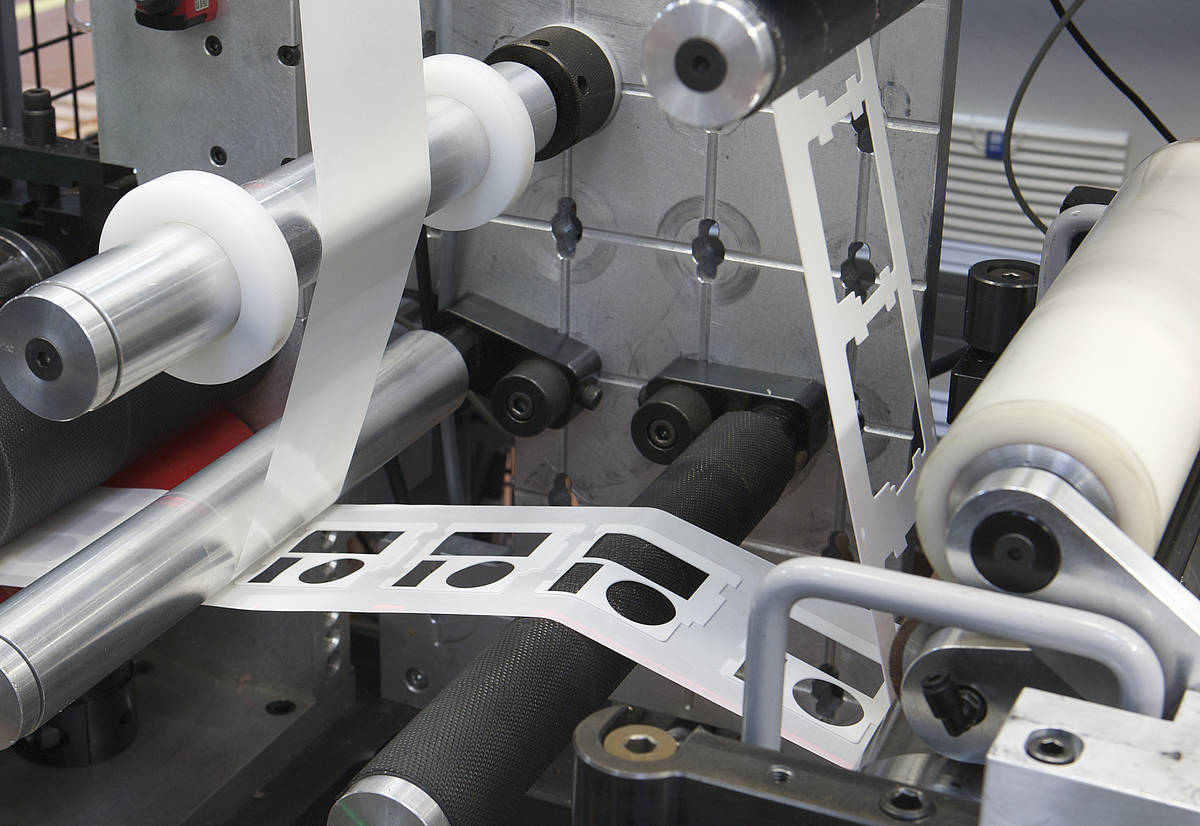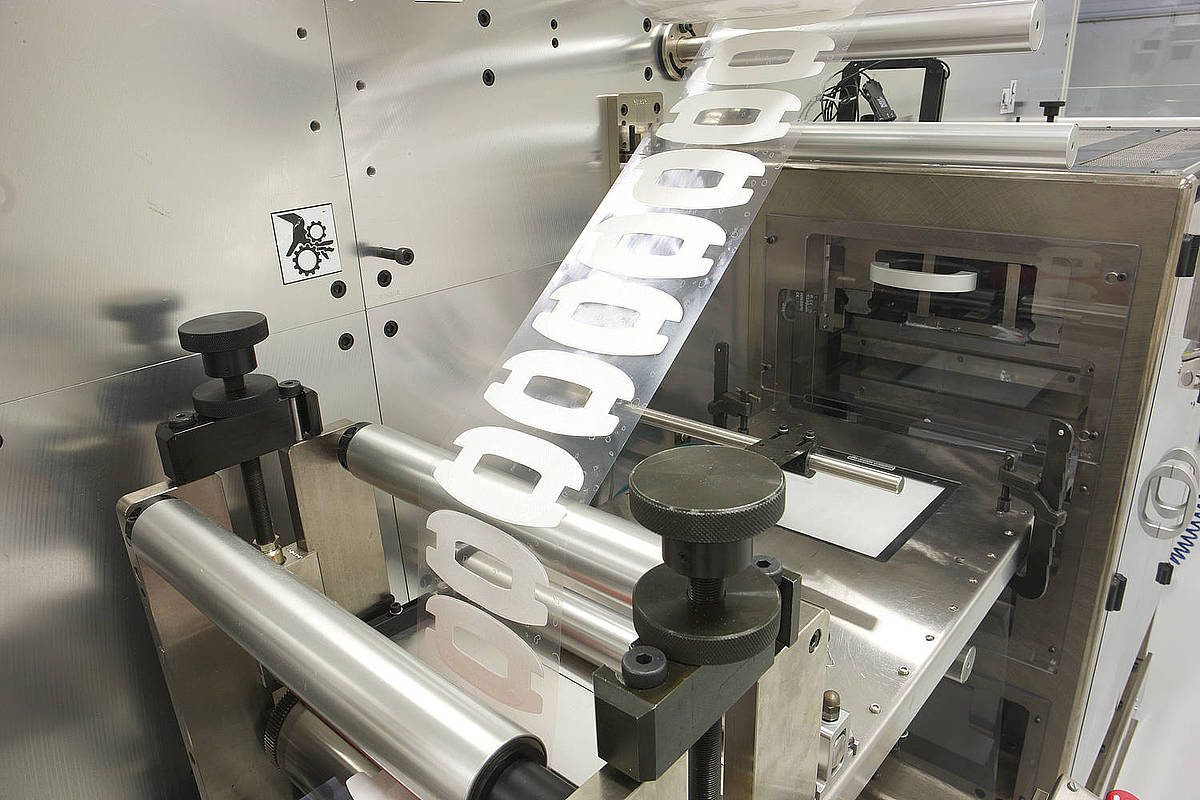 Laser die-cutting
With a large number of machines including more than 25 latest generation die-cutting machines (flat-bed and rotary die-cutting), GERGONNE also offers a great alternative with continuously running laser cutting (kiss-cutting or die-cutting).
This state-of-the-art equipment allows us to perform bespoke die-cuttings with high complexity and very small sizes with extreme precision. Laser die-cutting also guarantees tight tolerances to meet the needs of the most demanding applications.
With laser die-cut adhesive tapes, GERGONNE ensures:
an efficient and fast process
a reduction in costs (no tooling)
greater flexibility
fine cutting and high precision (shape and size)
the possibility of cutting abrasive materials
Block die-cutting
GERGONNE has the capacity to die cut foam or rubber blocks (wire cutting) in order to offer three-dimensional shapes.  
Block cutting can be more productive than punch cutting in some configurations.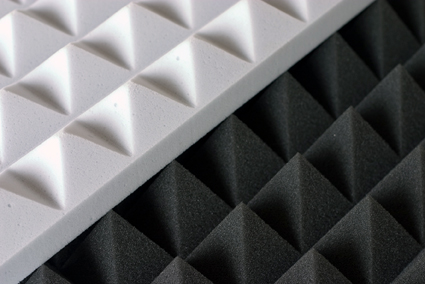 Spooling
Spooling allows several hundred or even thousands of linear metres of adhesive tapes, adhesive foam or non-adhesive material to be wound in a small width (between approximately 8 and 25 mm) on a single reel. 
Spools are highly appreciated by our customers for continuous processes. The long lengths available allow them to considerably reduce reel changes and thus increase their productivity.
In addition to the traditional crosswinding described above, GERGONNE also has the know-how to create spools with fingerlift protection to facilitate the removal of the protection by the end consumer.